Well I probably need my head read, but I've found a challenge!
One shining example of a 1972 CB450 Super Sport.
Comes complete with 3 incomplete engines, one of which at least matches the frame number.
Give me head! sort of.
No idea yet what the silicone is all about... looks OK from inside,can't be good though?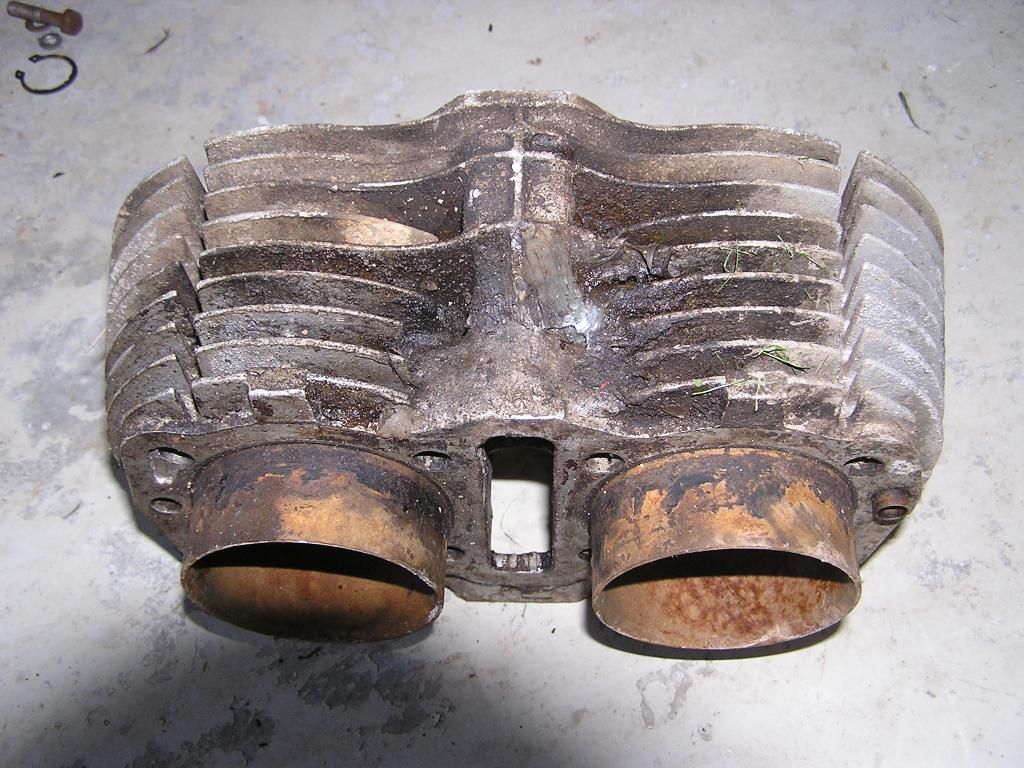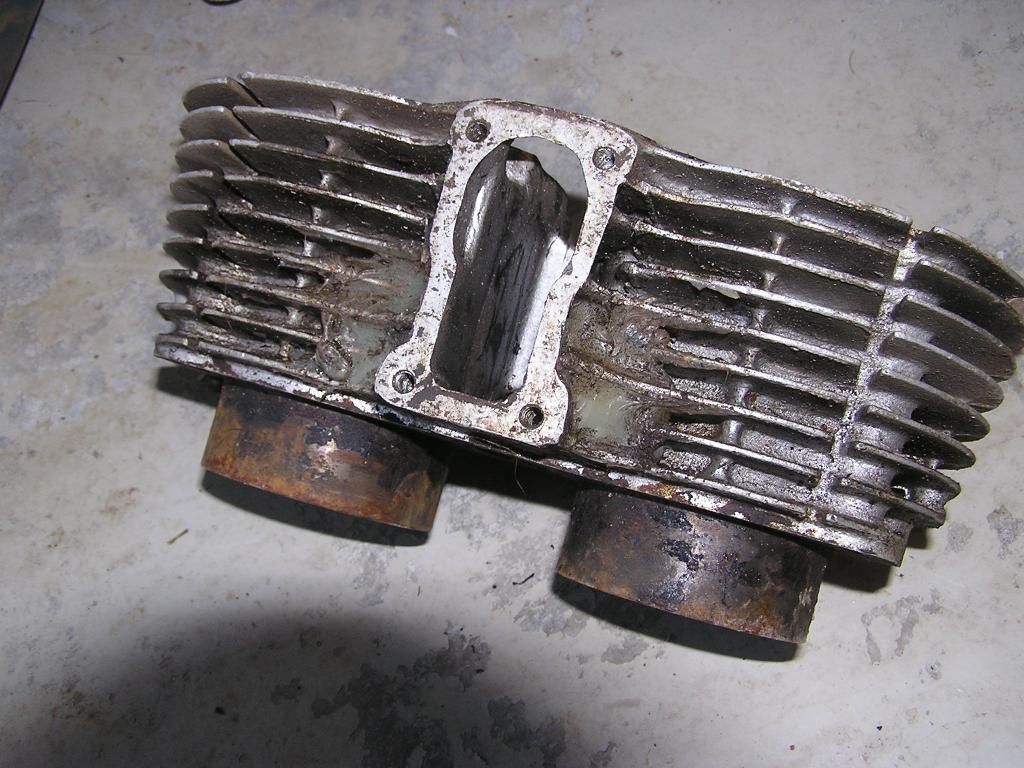 Tank may well be salvageable, looks good inside?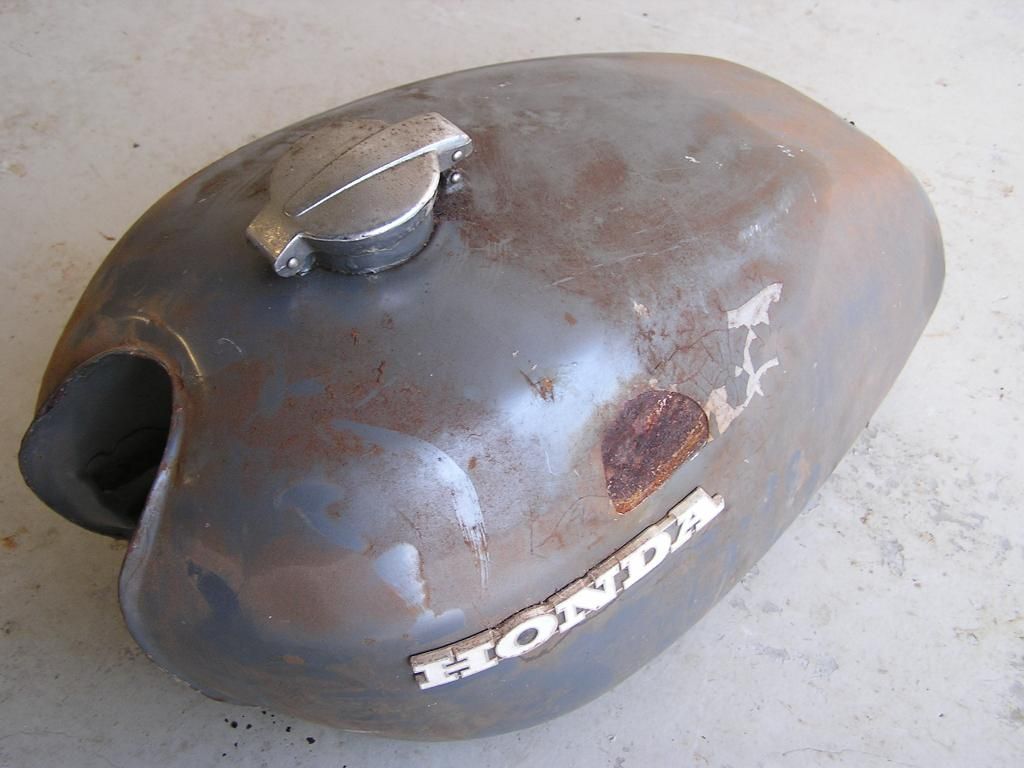 Let the games begin...how hard could it be?