Thanks to Photophucket going commercial a lot of pics have gone.

However you can still read all about it
Have this old Rally Bike/Grog Carrier from the past in bad shape, started to gather parts to restore back to original but decided to go for the Croz/Moriwaki theme, one way to use up some my parts in tubs not suitable for original resto's.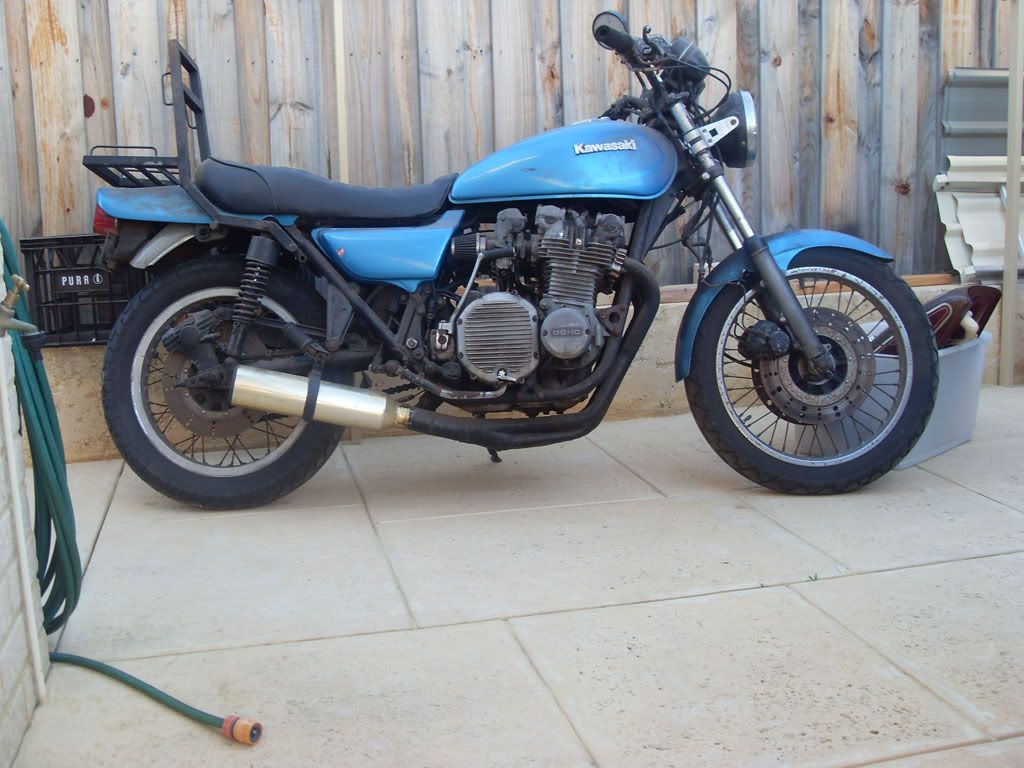 Croz & Co had many variations of their beasts so just about anything goes.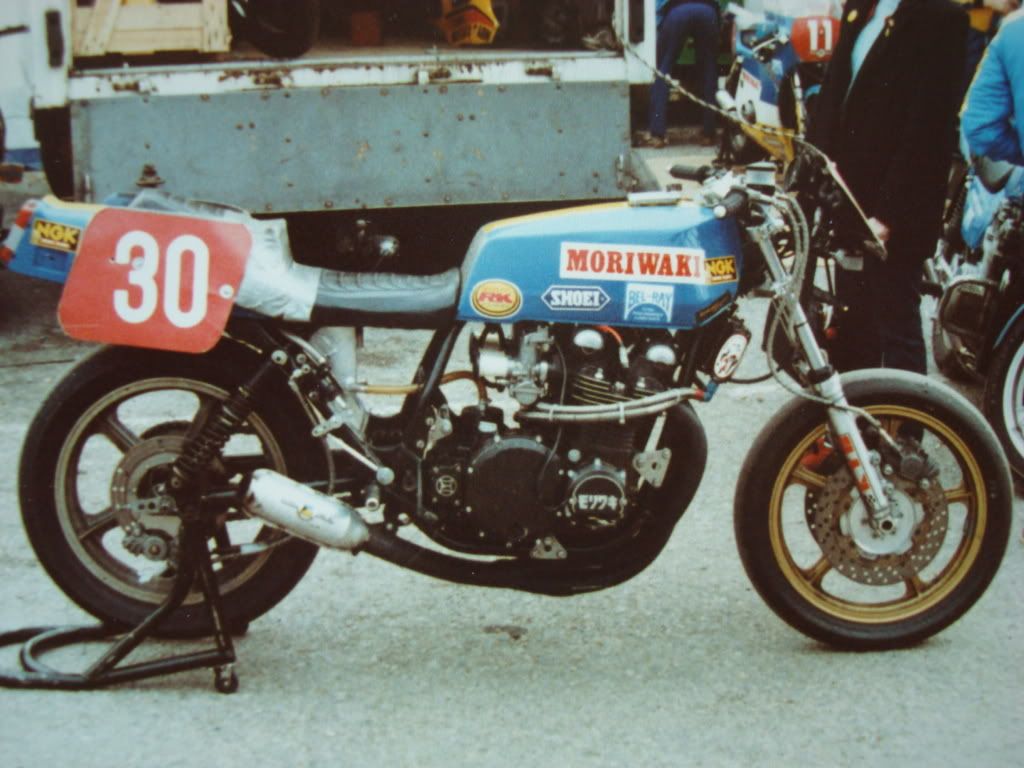 My painter surprized me with offer to do job strait away, no probs, all body parts (hole bike actually) were in bad way but he came up with the goods, waiting for sticker kit from UK.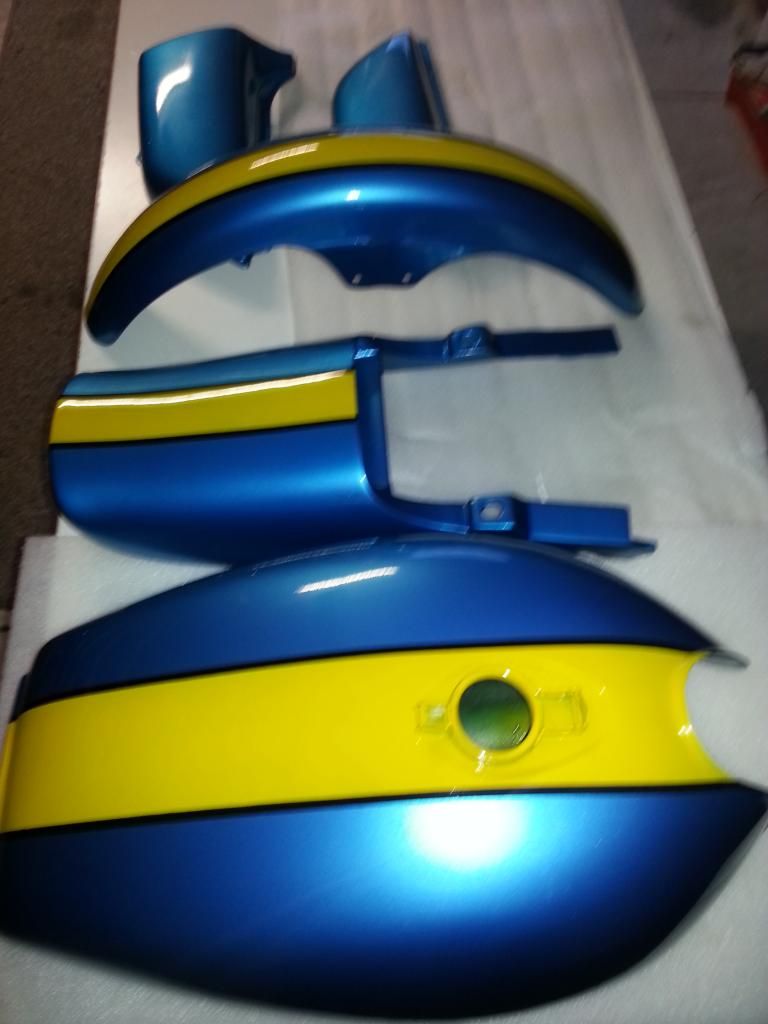 He thought he was a real funny prick when I went to pickup.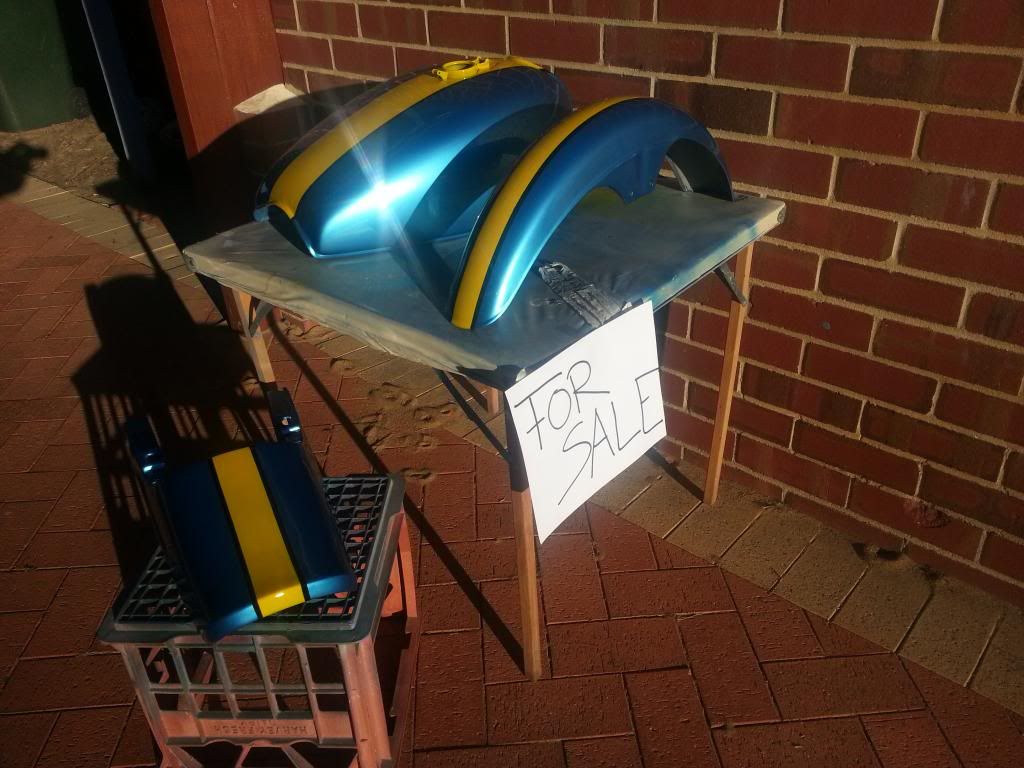 Did a mock up/proto-type/clay model/V Series/press bike to get some ideas which way to go.
With wheels was gunna do standard Z1R colours -as is front rim so had a set spares wheels for my Z1R, but have gone for the Z1000H gold -as is rear, thunk that looks better and that's how Gordon Pantall restored the original Croz bike some time back.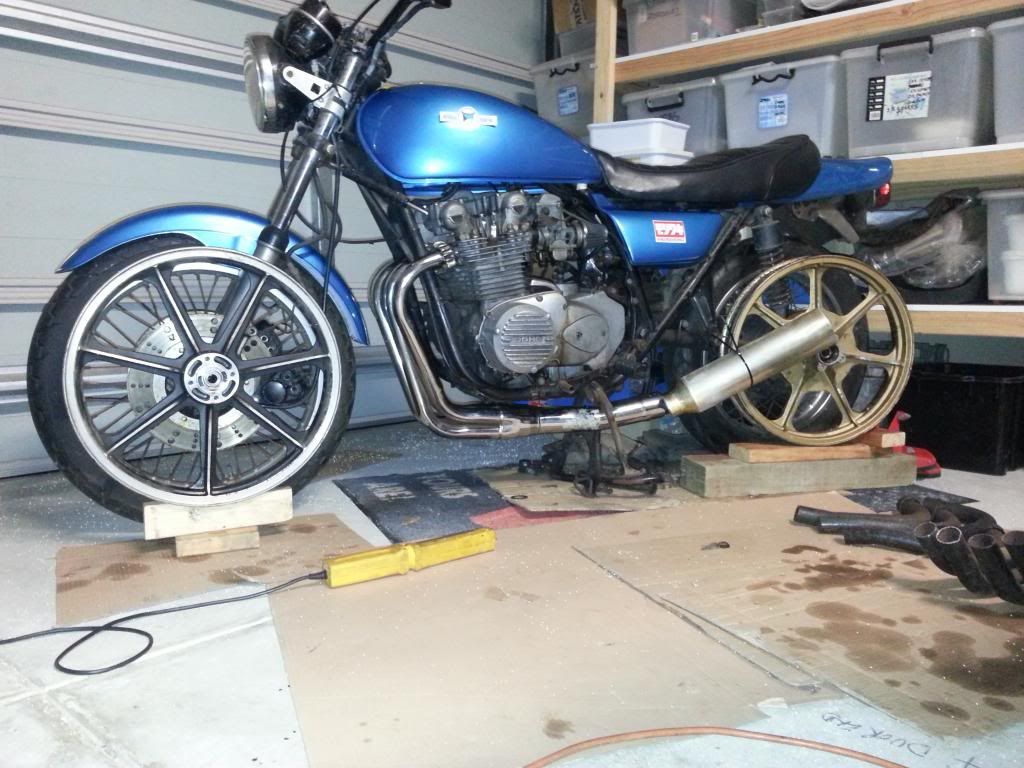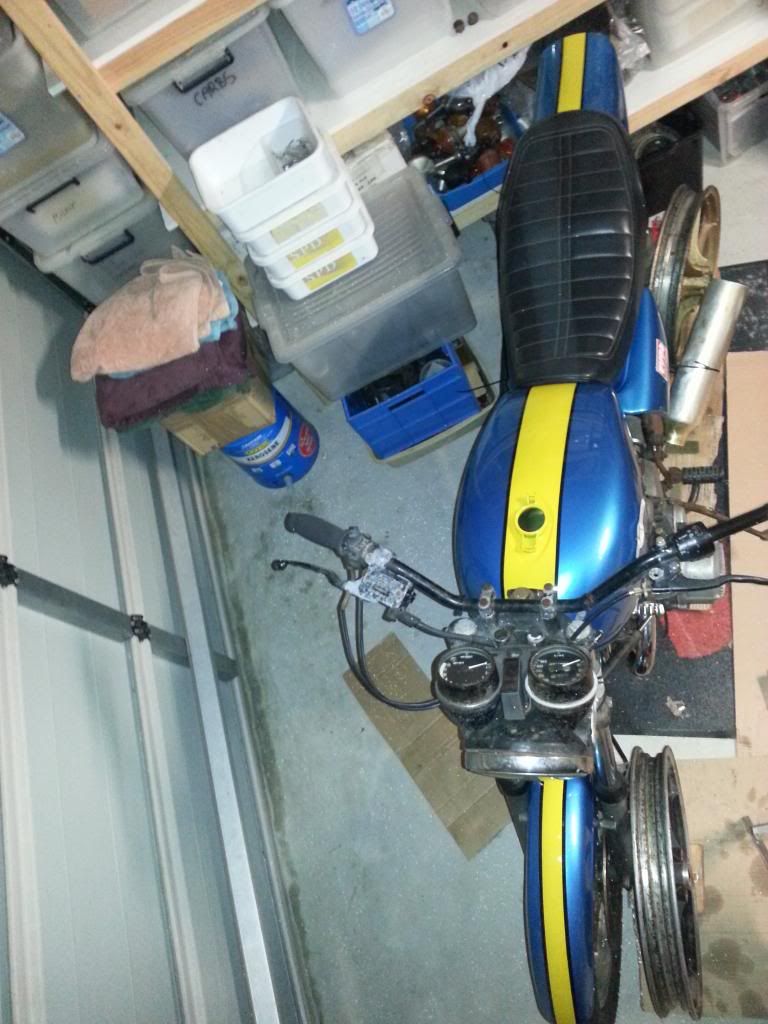 When was the last time you spotted one of these?, NOS left exit Hanco headers made in Brisbane in the 70's early 80's, never fitted to a bike till now. Will be dechromed painted matt black with gold anodized can. Header inlets were a bit long for my liking so trimmed 25mm off them and rewelded retainer rings to fit snugger up against down tubes and engine.
The frame is already braced, just need to add some around the swing arm pivot and front lower engine mounts.
Bike came with cut down seat, stunt bars and Mk11 brakes which will all be restored.
I.ll fit a square steel swing arm if can find at reasonable price, seen a couple but all too pricey so might stick to original, unless anybody knows of one please let me know.
Gauges and headlight will be dropped similar to early Speed Triples, but retain original/correct angle.
Home made rear sets using original parts modified, like to keep the Zed look as much as possible, think it was Weebike or Sudco used to do these rear sets some time back but way to pricey for me, doing this one on the cheap.
Not sure wots in the motor but will just do a rebuild.
Have some Marzocchi's to restore, go with black bodies and gold springs as l don't have any Koni's.
Not sure yet if l.ll run an oil cooler or dry block the barrels, dry blocking does away with those nasty oil leaks that pop up sometimes after a rebuild.
Twin gold steering dampers should look the goods.
Once l've fitted up all the bits that need modifying/lugs welded l,ll do a complete strip and redo.