I've been a bit frustrated with my latest Z900-A4 project.
Firstly, the rear tail-light bracket (#220-40797) is mounted far too low on the mudguard (I was able to just fit more than two fingers under the plastic rear tail) with the lens mounted in place. I now have modified the bracket to give a gap of about 1 finger...
What gap should it be for this long tail version?
Can any one check the number stamped on the long mudguard "Square" tail-light bracket? I have another bracket #220-40803, seems too high.
Secondly the beautiful (EMGO) aftermarket tail-light lens was not a perfect fitting into the rear tail-light chrome mount.
There was a gap (about 2mm) above the lens where the curvature of the chrome surrounds did not match the slight curvature of the lens.
Its hardly noticeable, but it ain't right! Have I got a 650 tail light lens?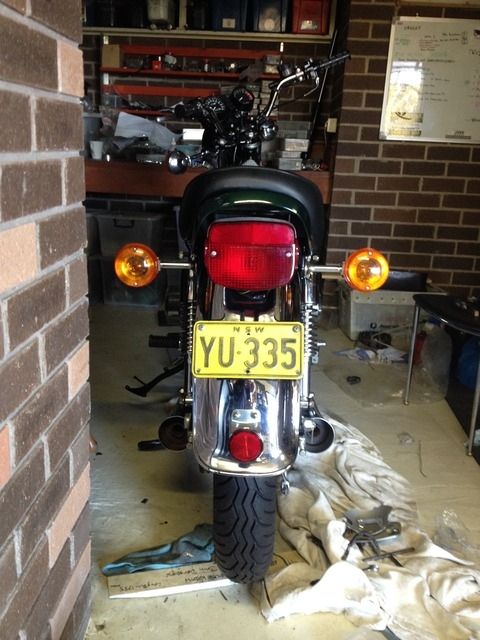 RegardZ.
PS. Ive also put this on "Z1 owners forum" where the long guard is prevalent